Torah classes for adults every Sunday and  Wednesday at 7:30 PM.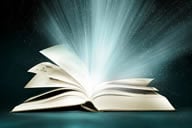 These classes cover various topics and subjects in Jewish thought and practice. We change subjects periodically as to offer variety and familiarity with different parts and elements within the vast world of Torah.
Topics have included: Bible study, Talmud, Kabbalah, Jewish law, teachings of the Lubavitcher Rebbe o.b.m., meaning of the prayers, etc.
For more information, please call. Our classes are on zoom.
Topic for current new Torah class 
Each class has two parts:
Part 1: A deeper look at some of the fundamental Biblical stories, beginning with Genesis.  We will include some of the classic commentaries, as well as insights from our own late Lubavitcher Rebbe, of blessed memory. 
Part 2: We will cover ideas such as:  What does it mean to be Jewish?  What is Chassidism?  What is the purpose of a mitzvah?  What are our responsibilities to the world?  What is a soul?  What is the definition of a Jewish soul?  Do Jews believe in hell?  What happens in the afterlife?  Reward and punishment.  What is idol worship?  Miracle vs. nature. The inner struggle between the evil inclination and the good inclination.  Love of G‑d vs. fear of G‑d.  Happiness and sadness.  Prayer.  Self-effacement.  Exile.  Moshiach.  And more.
You have questions.  We have answers. (that is: Torah along with the insight of Chassidic philosophy has answers).
Fasten your seat-belt and settle in for an educational, meaningful, and inspiring journey.
You can join even though you missed some classes. Let us know if you plan on attending.